How to Pick the Best Rock Climbing Shoes
According to local climber Lydiascapes, when you're rock climbing, you're going to need a new type of shoe. Even your best tennis and other running shoes simply won't cut it. Rock climbing shoes feature a special design that makes them more suitable for climbing. These shoes have a certain fit and grip that allows you to better navigate the rocks. This will allow you to execute more complicated rock climbing moves that can enhance both the duration and the safety of your climb
The quality of your shoes are also important. For example, Scarpa shoes such as The Scarpa Instinct, is built to last and prove an important asset to any rock climber's gear. 
Lydia also advises on getting the right fit for your shoe and understanding your true climbing shoe size. Should you downsize the shoe size? What does it mean that the shoe has to fit snugly?
Read full article here: https://www.lydiascapes.com/choosing-buying-best-rock-climbing-shoes/
Which is The Best Climbing Shoe? 
In this article, James Stout recommends the Scarpa Vapor V to be a great choice whether you're just starting out or already climbing.



The Scarpa Vapor V was ranked as the best climbing shoe overall in 2019, as it is a solid choice for most climbers, from overhung boulders to multi-day trad climbers. The shoe does a great job of mixing comfort with performance, thanks to a moderately downturned shape that allows you to push off smaller edges but without the discomfort associated with super-aggressive shoes.
Read full article here: https://www.businessinsider.com/best-climbing-shoes?r=US&IR=T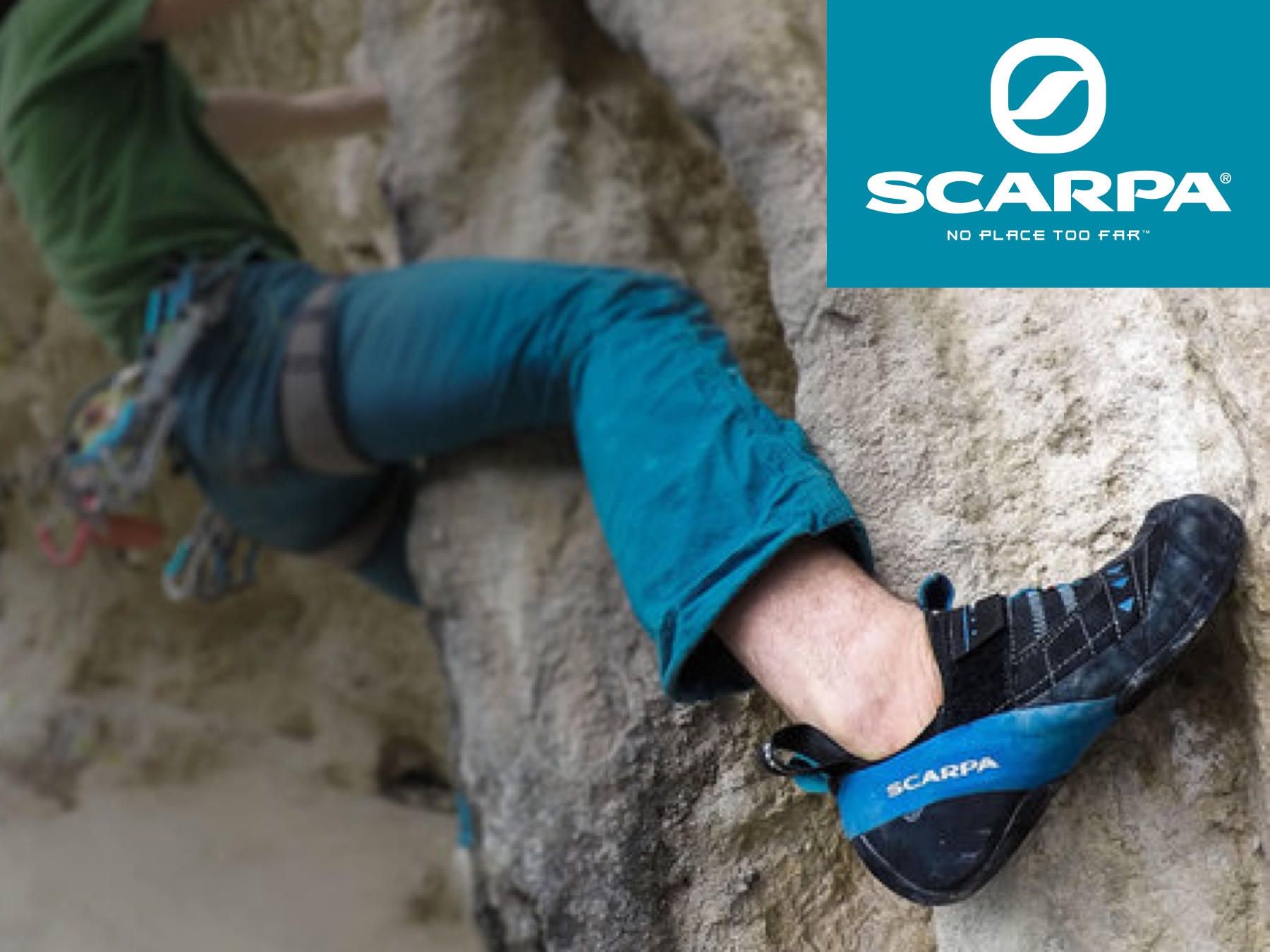 What Type of Climbing Shoes should I start with?
There are so many types of climbing shoes, from soft to stiff, neutral to aggressive, to men's and women's versions. We can imagine the confusion with the amount of information overload out there. Where do beginners get started? 
According to expertclimbers.com, as a beginner, neutral climbing shoes will suit you quite well. They're more relaxed to the fit so you can wear them all day, making them a comfortable choice for newbies and experienced climbers alike. 
Hence the SCARPA Origin Climbing Shoe may just be a great start to your climb:
– They're comfortable for all-day wear
– They usually have midsoles that are medium-to-stiff along with thick rubber soles which give you awesome support
– The flat profile is fantastic for jamming into cracks
Read full article here:
https://expertclimbers.com/different-types-of-climbing-shoes/ 

==================================

For Further Reading:
How to Choose Rock Climbing Shoes
https://www.rei.com/learn/expert-advice/rock-shoes.html
Tips for Picking Climbing Shoe
http://athleteaudit.com/best-climbing-shoes/ 
Watch How to Properly Fit and Put on a Rock Climbing Shoe
https://www.youtube.com/watch?v=-2GRSaduV_Y 
==================================

Note: If you are new to climbing, come and speak with our T-Hall.sg team to find the best type and fit for your climb!